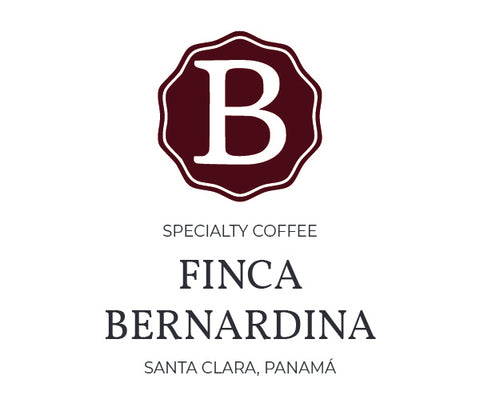 The plantation is located in the Renacimiento region, specifically in the buffer area of ​​La Amistad International Park, it presents a natural mountain landscape with native trees and various species of birds, mammals and reptiles. See more
We have 18 hectares of which 4 of them are virgin forest reserve, 2 hectares of secondary forest and the rest planted in coffee, fruit and timber species. The approximate production per year is 200 to 300 qq (100 lb bags). The Bourbon and Typica varieties are currently being introduced.
Bernardina refers to our mother and grandmother, who was the first person in the family to produce coffee in the 1960s. We belong to the second and third generation dedicated to the coffee industry. Bernardina Plantation started with the second generation in 1987, promoted by Félix and Iluminada Aguilar, with an area planted with 2 hectares of coffee of the Caturra and Catuai varieties, and shortly afterwards the farm expanded. Currently, 3 people collaborate on the farm performing cultural and management tasks permanently and temporarily during the grain harvesting period from 25 to 30 collaborators.
For us, one of the most important environmentally friendly measures is the conservation of our soils and we opted to carry out weed control without the use of herbicides. Another measure that is practiced is the planting of native trees as shade in the coffee plantations. On our farm we not only produce coffee, but we also protect our fauna and flora. We conserve virgin forests which help protect the water sources that give life to our environment. Three types of processes are carried out: washed, honey and natural. Drying mostly in the sun on African beds, racks, and on concrete patios. We are currently carrying out experimental processes with small amounts of coffee, specifically with the issue of fermentation.
@fincabernardina

Bernardina Plantation