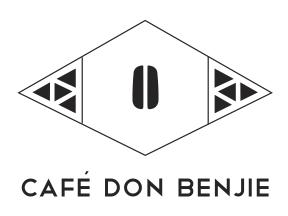 Hacienda Bajo Mono, our beautiful coffee plantation of 33 hectares is located in the Highlands of Chiriquí, north of the town of Boquete in the Bajo Mono Canyon, at the slopes of the Barú Volcano. Ver más
The farm lies alongside the pristine waters of the Caldera River in the Bajo Mono Canyon and the altitude of the plantation ranges from 1400 to 1550 meters. Bajo Mono is known amongst the best regions for growing great quality coffees, as the region is blessed with volcanic soil, crystal clear spring water fountains, the famous mist called Bajareque, forming one of the many microclimates that make the region famous for specialty coffee growing.
The de Dianous Family arrived in Boquete in 1914 where Gabriel de Dianous purchased the first coffee farm also in Bajo Mono. Since then the family has been in the coffee business.
Hacienda Bajo Mono was first owned by an American Lady, Mrs. Archer who was one of the pioneers in Boquete. Dr Renan Esquivel, a very well known Panamanian pediatrician purchased the farm in the 1980s. He was a nature enthusiast and he planted many exotic trees, plants, and coffee varietals that are being preserved.
The mystic location and landscape of the farm is an attraction for tourists and nature enthusiasts.
The new owners Jose Benjamin de Dianous G. and Stefan Arwed Müller started operating the farm in 2011, committed to quality and preserving the environment.
Our brand and commercial name is Café Don Benjie as a tribute to Mr. Benjamin de Dianous Henriquez, who is known in the town of Boquete as Don Benjie. Benjamin de Dianous has always been a coffee enthusiast and has contributed to the town and coffee business of Boquete.
Our plantation is under a constant renewal, always aiming for excellent quality, taking care of the environment and the well being of our workforce. We are producing micro lots of specialty coffees that are carefully harvested by varietal and then processed as naturals, washed, semi washed, machine or sun dried.
During the past two tears we also have been processing with innovative fermentations as anaerobic and carbonic macerations, yeast fermentations and other experimental processes with excellent results. The coffee-cherries are hand selected and carefully sun dried on beds.
Our washed coffees are processed with a very limited use of spring water in order to contribute to the environment, always aiming for a cup of excellence.
After washing the pulped coffee beans they are carefully sun dried on beds.
We proudly produce Specialty Coffees with care of the environment and our workforce.
We have exported our coffees to Germany, Austria, Taiwan and Japan.
Don Benjie Coffee