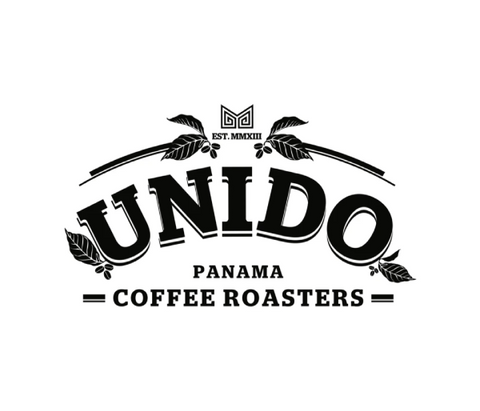 THE STORY OF UNIDO:
Panama had the best coffees in the world and there was no place to meet and enjoy them within the country: Inspired by this premise and allowing Panamanians to learn about the different varieties of local coffee, creating relationships of trust with producers, visiting plantations in search of lots of coffee, and carrying out studies and research on roasting and barista, UNIDO was born. See more
The first United Coffee opens its doors in 2014 in Panama City with a single goal: to offer a space for Panamanians to learn about different micro-lots of coffee, varietals, processes and plantations, becoming familiar with the areas and terroirs of the highlands that produce coffee. coffee.
Unido emerged as a place where Panamanians can learn about different preparation methods that were not yet known in the country, such as v60, pour over, cold brew, single origin espressos, and also educate themselves about the coffee industry in its country. It also created a lighter roasted espresso blend compared to what the market was used to, sweet and balanced to also be served in dairy drinks.
Currently, Unido has 9 branches, seven in Panama City, one in Boquete, Chiriquí and another in Washington DC, United States.
The engine of UNIDO today continues to be its people and its country. They are driven by the human relationships that they have forged over the years thanks to this business, the work together with the producers, the coffee growers, and the collaboration with the rest of the coffee community both in Panama and throughout the world.
TOAST
The decision to offer the best coffees in Panama in one place came with the challenge of focusing squarely on roasting since most of the plantations with which Unido collaborates, only sell their green coffee.
The mission of Unido is to enhance and unmask all the flavors of the origin of each batch, being as transparent as possible in terms of the roasting process and allowing the coffee to reflect in the final cup the characteristics of the coffee and the drying process that it had in plantation.
@cafeunido
Unido Coffee